A really good friend introduced me to Earl Grey Tea many, many moons ago. We would have our tea and Carrot Cake and talk about LIFE. I haven't seen her in many years, but we still keep in touch. I want to send her a card reminiscing about when we use to have tea and how much I enjoy her friendship.
When Carri over at
DoubleClick
said
Dorcerela Creations
was having a Red and/or Pink challenge # 29 I thought this would be the perfect time to make my friend a special card.
The stamps used for this card is a tea/coffee set I bought at Joann's and I don't even remember the name of the set. The hearts were punched with a Recollections single heart punch. I paper pieced the tea cup and the tea bag. (paper piecing is my newest craft love) and I used glossy accents for the steam.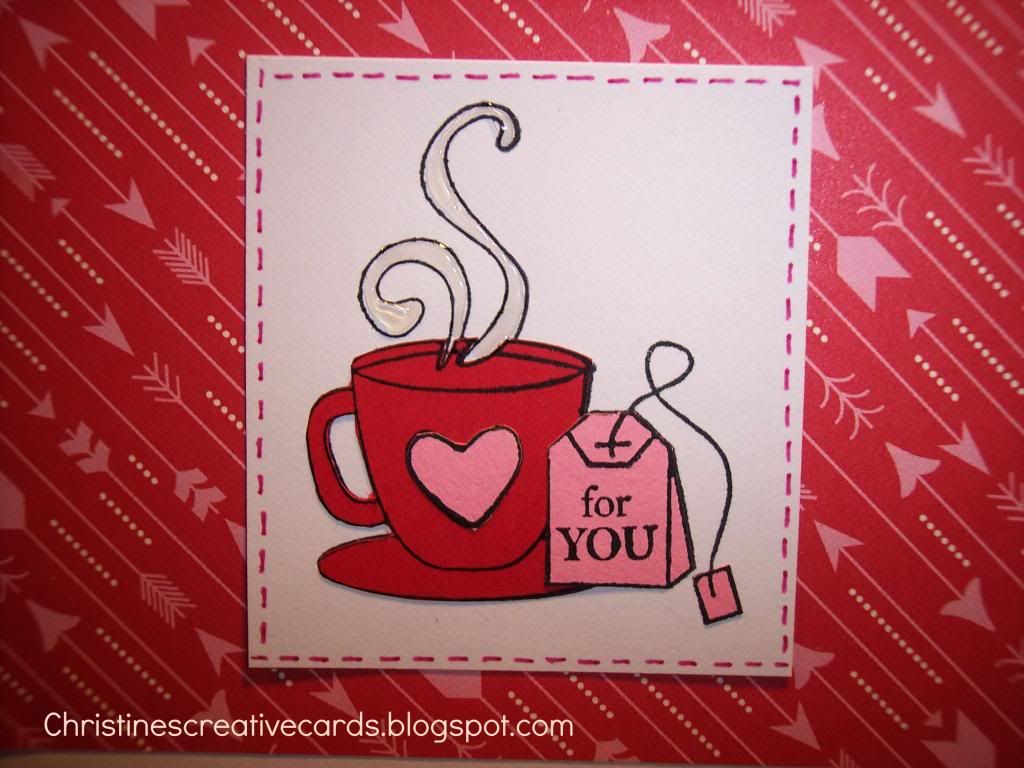 I layered a few background colored card stock and viola, super easy!
Click
HERE
for more info on the challenge and to enter your Pink and/or Red card.
That's it for now, back to the work bench for more fun! Have a great week. --C